Contact Far Products
Use the following form to send us a message.
FAR Products, Inc.
2300 Napoleon Rd.
Fremont, OH 43420
Phone: 419-332-8286
Email: FAR@PumpOutSys.com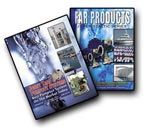 If you would like some more information about our Jonny Trap Pumpout System or the JT Series Peristaltic Pumps, please Contact Us to request our brochures.
Download the Brochures in PDF Format.
Requires Adobe Acrobat Reader